Angola seeks IMF programme expansion; Sonangol-owned buildings seized
Welcome to the Angola Economic and Political Risk Briefing, Issue 15

Welcome to the Angola Economic and Political Risk Briefing, Issue 15
Angola is reportedly seeking a $740mn increase in its IMF programme, which is likely to increase the size of the next disbursement, due to be approved next week. An increase in the funds IMF member countries can access could see Angola receive as much as $2bn in support during Q3, but the contested inclusion of China Development Bank loans in external debt-service relief remains a potential hurdle.
President Joao Lourenço's battle against corruption continues with properties and concessions being confiscated from individuals connected to his predecessor José Eduardo dos Santos. In addition, amendments to the Public Contracts Law were voted on and passed by parliament on 22 July in another move that is likely to please Angola's external partners, including the IMF.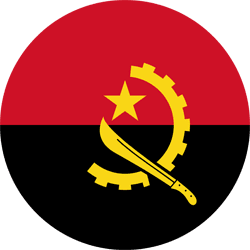 In this issue
Economy:
Angola to seek additional $740mn in funds from IMF (Expansão)

IMF increase in annual financing limits may unlock more aid for Angola (IMF)

Nsinga Oil Field Enters Production (Jornal de Angola)
Politics:
Attorney General seizes three buildings in Sonangol bust (Jornal de Angola)

Government rescinds two dams concessions held by 'General Dino' (Club-K)

Law on public service contracting goes to final vote (Novo Jornal)
---
Angola to seek additional $740mn in funds from IMF (Expansão)
Angola has asked the IMF to expand its Extended Fund Facility, in place since December 2018, by $740m, according to local newspaper Expansão. The newspaper claims to have advance access to the third review of Angola's progress under the EFF, which the IMF's Executive Board will discuss on 30 July. The Board will hear to what extent Angola has met the established criteria and structural benchmarks, and what non-compliance can be waived, in order to give the Angolan authorities immediate access to the next installment, scheduled to be $561m but now likely to be larger.
The IMF executive board is likely to approve the third review of the EFF, potentially with an increase in the size as reported by Expansão. The IMF agreed to make adjustments to its criteria during the last review, approved in December last year, agreeing to lower the criteria for international reserves and the accrual of external arrears. Angola has performed well on these measures, with its foreign reserves standing at $10.3bn in May, above the IMF's indicative target. It has performed less well in the structural benchmarks regarding the banking sector, including corruption allegations at BFA bank (see Angola Economic Briefing – 17 July), and the central bank breaching the new Central Bank Act in its liquidity support for BPC and BANC banks (see Angola Economic Briefing – 5 June). The choice of increasing the existing EFF rather than adding a Rapid Financing Instrument program, which involves less conditionality, indicates that the IMF wishes to keep the Angolan authorities under close surveillance for it to maintain its financial support. See the following story for our view on potential IMF disbursements to Angola in the second half of the year.
---
IMF increase in annual financing limits may unlock more aid for Angola (IMF)
The IMF said on 22 July that its executive board had approved a temporary increase in the annual limits on overall access to resources in its General Resources Account and its Poverty Reduction and Growth Trust to help member countries counter the economic impact of the covid-19 pandemic. Member countries will be able to access between 145% and 245% of their quotas in the GRA, and between 100% and 150% of their quotas under the PRGT (the resource fund for low-income countries), on a temporary basis through 6 April 2021.
The increased access to the GRA increases the likelihood that Angola will receive additional funds, either through an increase in the size of the EFF or through a complementary Rapid Financing Instrument (RFI). Under the old limits, the headroom to channel additional funds to Angola to battle the impact of the covid-19 pandemic and the collapse in the oil price were severely limited by the planned disbursements through the EFF,  amounting to a total of 216% of its quota or around $2.25bn, in semi-annual disbursements until December 2021. The annual and cumulative limits for financial support through the RFI were temporarily increased in April to 100% and 150%, respectively, of member countries' IMF quotas. 
The increase in the overall GRA limit thus gives Angola access to as much as 208% of its IMF quota up until October, and potentially until year-end if the temporary increase in the annual RFI limit is extended. This would be worth around $2.64bn according to our calculations, and we expect Angola could draw down as much as $2bn during Q3, given that it is one of the hardest hit African economies by the fall in the oil price and covid-19 prevention measures. One hurdle to increased IMF disbursements, however, is likely to be the need for temporary debt-service relief from China. We believe the position of the US, the biggest shareholder of the IMF with an effective veto, on the need to include loans from the China Development Bank in the DSSI is very close to that expressed by World Bank President David Malpass over the weekend (see Angola Economic Briefing – 17 July).
---
Nsinga Oil Field Enters Production (Jornal de Angola)
Production at the Nsinga oil field offshore Cabinda province started on 21 July according to a joint statement from the National Oil, Gas and Biofuels Agency (ANPG) and the oil companies involved (Cabinda Gulf Oil Company Limited, Sonangol, Total and Eni). Phase 1 consists of four producer wells, drilled directionally, which will provide additional information for the design of specific development alternatives in phase 2.
Nsinga is the first oil field in the Block 0 concession to start production after the approval of a presidential decree in May, governing incentives for the development of marginal fields. The ANPG is also seeking to encourage oil companies to explore potential onshore opportunities through offering data packages for blocks for oil exploration in the Lower Congo and Kwanza basins. The tenders for the delayed 2020 license round will start in Q4 according to ANPG President Paulino Jerónimo. Most of the concessions in Block 0 are in less than 200m of water, making them technically easier (and cheaper) to exploit than many of the other concessions that Jerónimo is trying to auction. Jerónimo has already been successful in granting licenses to Chevron for exploration in the Lifua, N'Dola Sul, Kambala and 83N marginal fields in that block, highlighting their appeal. However, we do not predict this latest round of auctions as having a significant impact in reversing Angola's overall decline in oil output in the three year outlook (see Chart of the Day, Angola Briefing Issue 13).
---
Tweet of the Day
---
Attorney General seizes three buildings in Sonangol bust (Jornal de Angola)
The Director of the Attorney General's National Asset Recovery Service  announced the seizure of one office block and two residential tower blocks located in Ingombota district, Luanda city, on 22 July. The towers were allegedly built with public funds owned by Sonangol, but are now in private hands.
These towers will be very valuable, sitting in one of the most desirable districts of the capital, a stone's throw from the new Intercontinental Hotel which is finally due to open following ten years of delays. Jornal de Angola claims that the towers ended up in the private hands of Fernando Veloso (they likely mean Orlando José Veloso), the former director of Sonangol Imobiliária e Imóveis (Sonip). Sonip is Sonangol's real estate subsidiary. However, the true structure of Miramar Empreendimentos Limitada, which owns the towers, is more complicated. It is a consortium with ownership links to Manuel Vicente, Sonangol and the Fundação Eduardo dos Santos de Angola (FESA). The construction also involved companies with links to members of Vicente's family, as well as his successor as CEO of Sonangol, Francisco de Lemos José Maria. These embezzlement allegations linked to former senior national oil company employees pose reputational risks to those in business with them, especially Francisco de Lemos José Maria, who is already under investigation by Portuguese tax authorities. They will also concern potential investors looking at the ProPriv privatisation drive, in particular the drive to streamline Sonangol's non-oil holdings. Finally, such revelations will make the job of Sonangol executive director Josina Baião much more difficult, as she aims to sell off up to fifty of Sonangol's subsidiary companies and other assets. 
---
Government rescinds two dams concessions held by 'General Dino' (Club-K)
The government has cancelled the concession to operate two dams (Lomaum in Benguela Province and Mabubas in Bengo Province) from a company controlled by Leopoldino Fragoso do Nascimento, AKA, 'General Dino'. Dino's company, Kanazuro Electric, was granted a 20-year concession to operate the dams in November 2009, by former president José Eduardo dos Santos, without a public tender. The funds required to rehabilitate the dams were provided by the Angolan state via a Chinese credit line. Once rehabilitated, Kanazuro Electric then sold electricity from the dams to the Angolan state.  
President Lourenço is pushing ahead with his efforts to make Angola's economy more open and transparent, and seems to be just as keen to clean up the energy sector as he has been with the diamond sector. General Dino is one of the three most financially successful members of former president José Eduardo dos Santos's inner circle, via his company Cochan Holdings (the other two being former Vice President and Sonangol CEO Manuel Vicente, and the former Head of the Presidency's Military Bureau (Casa Militar) Hélder Vieira Dias, General Kopelipa. General Dino reaped great benefits from Trafigura's near monopoly on fuel imports into Angola between 2006 and 2016, and earlier this year sold shares in Puma Energy worth at least $357 million. General Dino was removed from his advisory role within the presidency in July 2018, and much like his business associate Manuel Vicente, now has less direct political influence than under the previous president. These confiscations come at a time when our sources note Vice President Bornito de Sousa is being quietly retired due to strong differences of opinion with President Lourenço over the scope and scale of his anti-corruption drive (see Angola Economic Briefing - 7 July 2020). This could be a first indication that President Lourenço is now considering moving against the previously untouchable trio of General Dino, Manuel Vicente and General Kopelipa, which would have wide-reaching implications for the Angolan business world.
---
Law on public service contracting goes to final vote (Novo Jornal)
Proposed amendments to the Public Contracts Law were voted on and passed in the National Assembly on 22 July. The aim is to streamline the process of public contracting, so that public contracting entities can purchase goods and services in 24 hours. A list of contractors, suppliers and service providers who breach their contractual terms with public contracting entities will be drawn up and accessible to public contracting entities. The mechanism by which a provider ends up on the list, and how they can have their names removed, was also outlined.
The aim of this amendment appears to be to create and maintain a list of preferred suppliers, and also a red list of those suppliers who failed to meet their contractual obligations in the past. This is good news in terms of transparency and openness for Angola's economy, and should reassure providers that good work will be rewarded, while bad actors should be removed from the marketplace. It is unclear how this meritocratic law will hold up with the growing political pressure from the Chinese government to favour Chinese private and state entities for large construction contracts, as one of the concessions in Angola's ongoing debt restructuring (see "Government authorises restart of 13 strategic transport projects" in Angola Economic Briefing - Friday 3 July 2020). It is likely that Chinese companies such as China Road and Bridge Corporation (CRBC) will continue to receive the lion's share of the large infrastructure contracts, regardless of past performance.