Kwanza hits record lows in informal market; President Lourenço 'weakened' by daughter's job at securities exchange
Welcome to the Angola Economic and Political Risk Briefing for 25 August 2020

Welcome to the Angola Economic and Political Risk Briefing, Issue 24
brought to you by Zitamar News and Moxico Risk Consulting LLP
Good morning. Today the Angola Briefing starts life as a paid-for subscription product. Subscriptions are half price until 15 September — and if you sign up now, the special price will last for 12 months.
Click the button below to subscribe — to be able to read today's edition in full, on the web, and to receive all future editions to your inbox. And read on for a preview of what to expect in today's edition:
Uncertainty in the domestic and world economy is increasing demand for hard currency in Angola, and restrictions on who can buy it are increasing the use of the black market. The dollar and the euro have hit new record highs in the informal market this week — and the gap to the official rate is getting wider.
The IMF continues to make Angola wait for the next disbursal of hard currency, with the status of its debts to China still apparently a sticking point. Nevertheless, relations between Angola and the Fund are good, and a positive resolution remains likely.
The hard-hit tourism sector is disappointed at the news it will not get a government bail out to help it cover pandemic-related losses — despite the government apparently recognising the sector's importance to diversifying the economy.
And the scrap over the Brazilian Universal Church got ugly over the last week, with serious violence breaking out at a church taken over by breakaway clergy in the city of Lubango.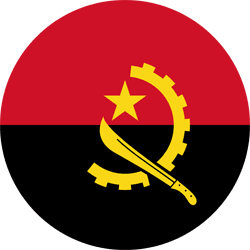 In this issue
Economy:
Dollar and euro break records in the informal market (Angola Forex)

Angola IMF review depends on China, says Eurasia  (Novo Jornal)

President Lourenço 'weakened' by daughter's job at securities exchange (Jornal de Negócios, DW)
Politics:
No bailout for Angolan tourism sector (Expansão)

Serious violence in IURD temple clash in Lubango (Jornal de Angola)

Further delays for ProPriv as companies fail to submit accounts (Valor Econômico)
---
To read today's Briefing in full, click below to take advantage of our half-price introductory offer.